As you find yourself considering uprooting your life and starting fresh in a new place with new people, you may also find yourself dealing with the mental battle of "should I stay or should I go." A move to Reno from the San Francisco area is a big environmental shift. By relocating to Reno, you will find that for every loss, there is a gain. At the end of the day, the pros will outweigh the cons.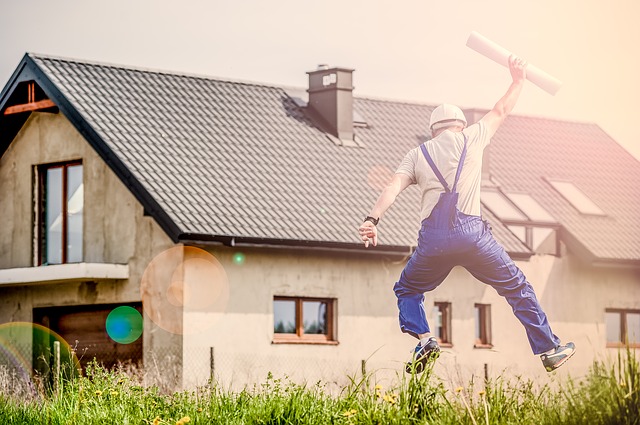 What's Holding You Back
It's hard to deny the unique and beautiful display that San Francisco's relation to the bay creates. With a great landmark like the Golden Gate Bridge, a sense of pride for the area is valid and genuine. Feeling connected to the bay can make relocating to Reno seem not worth the loss of that connection.

Why You Should Go
To relocate to Reno from the San Francisco Bay Area is to lose the bay, but it is to gain Lake Tahoe. Tahoe's striking blue water and crystalline depths make it one of the most loved and beautiful lakes in the United States. Surrounded by deep green forests and towering mountain expanses, the beauty of the setting is a unique display. The San Francisco bay is geared toward tourism outings and industrial business. Tahoe is for the enjoyment of everyone for recreational purposes all year round.
What's Holding You Back
The Bay Area has a big art community. With ongoing projects that seek to provide artists with an outlet to display and enjoy other art, this cultural norm is an integral part of the region.
Why You Should Go
While you may be letting go of the Bay Area's art experiences, you would be exchanging it for Reno's art community. This is a niche that you will not lose with the move. When considering your move to Reno, you will likely ask, "What is it like living in Reno?" To know Reno's art displays is to know what it's like to live in Reno. It is prolific, diverse, and ever growing. The city has legislation in place to ensure that the artists and their work thrive and continue to have an outlet for their work.
What's Holding You Back
One of the best things about living in the Bay Area is that you are a stone's throw from innumerable activities, events, and theme parks alike. A move to Reno would potentially mean losing the option to drive to any out of venues that are conveniently located within and around the city.

Why you Should Go
Reno has activities within its city limits. Water Parks, Museums, and recreational facilities are within a 20-minute drive from any point in Reno. This is opposed to a multiple hour drive. Additionally, Reno is still within driving distance of off-site venues. A move to the Reno area would provide double the access to activities.
What's Holding You Back
The stacked rows of houses in Painted Lady neighborhoods are a testament to the structural design of the Bay Area. These unique urban qualities give character to the area that's seen even by those that live on the other side of the country. The character of the city makes it unique among all the other cities in the nation. To lose that is to lose a sense of atmosphere and eccentricity that is endearing for residents.
Why You Should Go
Reno is as urban as the Bay Area without the sense of constriction the Bay Area's layout creates. True, Reno lacks the atmosphere of a city raised along hills. Yet, its Midtown District's modern quirks, the bungalow style of '60s built homes, and its up-and-coming new builds are among the best neighborhoods in Reno. Traveling through the city, you can see the area's metamorphosis and get a general sense for the region's diversity.

City vs. City
By exchanging one city for another, you may be wondering, "Is Reno a safe place to live?" This is an honest and important question to ask. An analysis done of each area found that in 2015, per 100,000 people, San Francisco's violent crime rate was 417.5. In Reno, per 100,000 people, the violent crime rate was only 333.7. Statistically speaking, Reno is the safer city between the two.
Moving from a place you've known to a place you don't is overwhelming at best and terrifying at worst. To help ease some of these anxieties, don't hesitate to contact the Reno relocation experts at the office of Janice McElroy. Understanding the pros and cons of living in Reno is a great way to lay the foundation of understanding why the shift will be rewarding and worth the effort.