Most first-timers to the Reno area are not aware of the many spectacular activities and celebrations hosted by our great city each year. Especially in summer, Reno is overflowing with world-class events that attract people from all over the world who congregate around similar passions, principles, and ideas. Living in Reno, I have been privy to experiencing many of these events and have witnessed a building momentum in the city to bring in more talent, ideas, and fun to our everyday lives! That is why it is my pleasure to present a glimpse into what you have the opportunity to experience every summer here in the Reno area.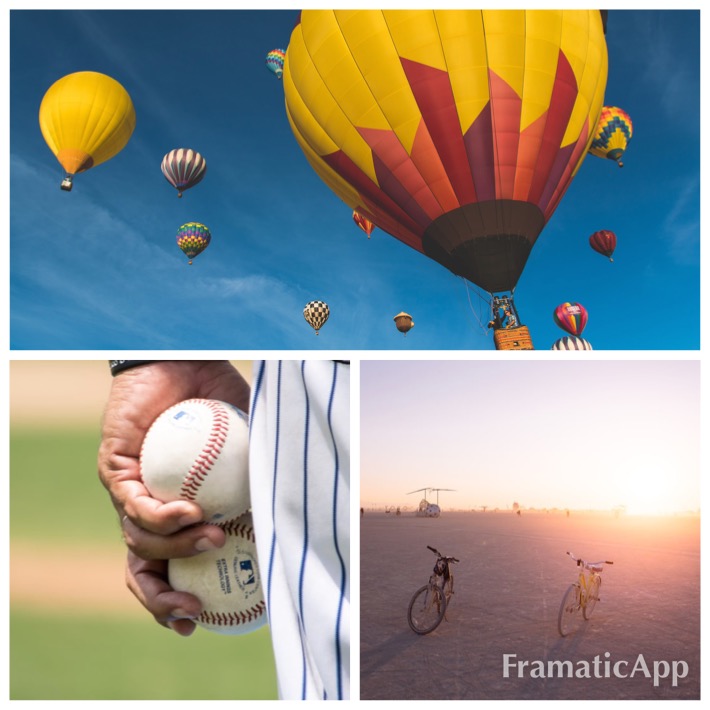 Lake Tahoe Shakespeare Festival
The Lake Tahoe Shakespeare Festival is a unique experience for both bardolators (one who idolizes Shakespeare) and those new to Shakespeare and his works. The original creation of this event dates all the way back to 1972 where they would perform Shakespeare at Sugar Pine Point State Park. The event now takes place at Sand Harbor State Park with stunning views of Lake Tahoe in the background. Each year they focus on a different play of The Bard's with the 2019 season currently being "The Taming of the Shrew". While the Shakespeare play is the main attraction each summer, they will also have an accompanying performance for their off nights. This year they are presenting the Tony award winning "Million Dollar Quartet", a rock 'n' roll tribute inspired by Elvis Presley, Johnny Cash, Jerry Lee Lewis, and Carl Perkins. Less than an hour drive from Reno, this is an unforgettable experience that you can catch all summer long. The 2019 season runs July 5th through August 25th.
The Reno Aces are our own minor league baseball team who play at Greater Nevada Field in Downtown Reno and the triple-A affiliate team of the Arizona Diamondbacks. Once known as the Tucson Sidewinders, they moved to Reno in 2009 for their inaugural season. Their name has a dual meaning coming from a slang term for a top pitcher and also relating to the legalized gambling culture in Reno and the ace card being part of the best hands possible in most card games. Games are great events to get together with family and friends and enjoy a warm night in downtown. They have a great setup at the stadium with excellent viewing from all parts of the facility, delectable food vendors throughout, a play area for the kids to expend their energy, and a beer garden to enjoy some quiet time enjoying your favorite libation. The 2019 Regular Season runs April 4th through September 2nd.
One of the largest counter-culture events in the world, Burning Man takes place each year at the end of August in the Black Rock Desert, about 3 hours outside of Reno. Reno is the jumping point for many of the 67,000+ travelers coming in for the festival and local stores regularly run out of standard supplies such as bottled water, nonperishable foods, camping supplies, and bikes just to name a few. The festival promotes 10 main principles: radical inclusion, radical self-reliance, radical self-expression, communal effort, civic responsibility, gifting, decommodification, participation, immediacy, and leave no trace. Tickets sell out every year as soon as they go on sale in January and locals will start seeing signs of the event at the beginning of August when semi-trucks start hauling in extravagant oversized art pieces through Reno and dusty RVs start taking over the streets and highways. This year's Burning Man will take place on August 25th through September 2nd.
Best in the West Nugget Rib Cook-Off
Each year during the Labor Day holiday, the best rib cookers and the most enthusiastic rib lovers descend on Victorian Square in Sparks for The Best in the West Nugget Rib Cook-Off. This annual competition, which turns 30 this year, is a local favorite and a place to enjoy some handcrafted ribs and sensational sauces brought in from around the country. While ribs are the main attraction, there are also other food vendors, plenty of unique shopping, concerts held throughout on multiple stages, and a small carnival to keep the young ones entertained. This is a competition at the end of the day with a total prize purse of $19,500 this year. Experts adjudicate ribs based on appearance, taste, and texture and judge the sauces on color, viscosity, and taste. If you're looking to avoid the crowds, try stopping by during the day to taste some of the fine ribs. The evenings get crowded and some of the more popular vendors having waits that exceed 20 minutes. The Best in the West Nugget Rib Cook-Off is free to enter and is being held this year from August 28th through September 2nd.
This free family-friendly event is suited for those early risers out there with festivities starting at 5am. Hot Air balloon enthusiasts from around the country descend on Reno and take over Rancho San Rafael Regional Park, which is located just west of the University of Nevada Campus. It is quite the magical experience when mass ascension takes place. Close to 100 balloons rise, one right after another, and take to the skies to show off their vibrant colors and shapes. This is the largest free hot air balloon event in the country, averaging 120,000 people each year. This is a must-see event for all those lucky enough to live in the Northern Nevada area. The Great Reno Balloon Race takes place this year from September 6th through the 8th.
We are in the middle of summer and the events and activities in Reno are just starting to heat up. There is so much to see and do and this is just a small glimpse into the many things the Reno area has to offer and one of the reasons I take pride in calling Reno home.