MOVING TO RENO, NEVADA?
Welcome! We hope you enjoy living in our beautiful state.
Whether you're moving to Reno from across the country or moving across town, hiring a moving service can help make the move so much easier.
But how can you pick the right moving company? One that won't lose your favorite set of clubs, or break your mother's bone china?
Reputation is key when choosing a moving company - that's why asking the right questions and getting the right information can make moving so much easier.
Answer the following 7 questions to help you narrow down the right moving company for your needs.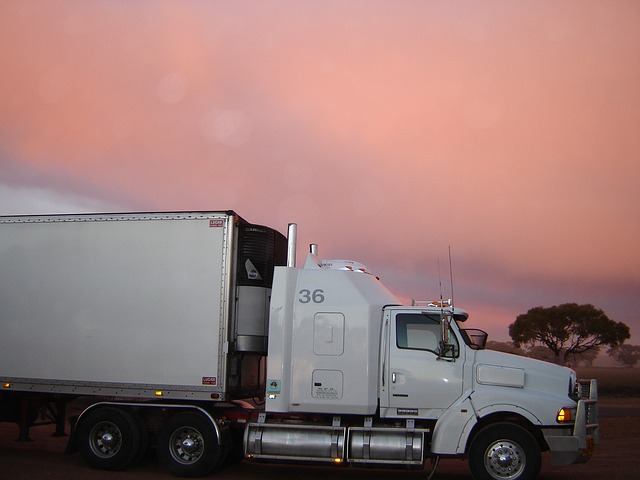 HHow long have they been in business?
There's no substitute for experience, especially when delicate household items or complicated, heavy pieces need to be moved. Before you trust your belongings to a stranger, find out more about who you're planning to do business with.
One way to find out more about a moving company is to ask for references.
A reputable business would be more than willing to provide this information and will answer any questions you may have, to help you feel comfortable doing business with them.
After all...they depend on maintaining a good reputation in the industry to help their business to thrive.
Ask friends or relatives for recommendations.
If you know anyone who has experience with a moving company ask them who they would recommend - or whom to avoid.
Check the reputation of a moving service online.
Look at online reviews and ratings on websites such as moving.com.
2. ARE THEY LICENSED AND INSURED?
A moving company that is licensed to move you across state lines will have a U.S. DOT number. This is a unique license, issued by the Department of Transportation that ensures the company has met certain safety standards.
Using this database, you can find out whether or not your mover is in compliance with Federal regulations and also whether or not they're insured.
Don't use a moving company until you've verified both their insurance and their licensing.
While this may seem obvious, in the rush to get things settled - especially when you have a new job waiting on you - it can be easy to ignore this advice and fall prey to a smooth talking salesman.
Take the time to ensure you're dealing with a reputable mover.
Ask if your personal items are covered under your homeowners or renters policy. If they're not, check into getting supplemental moving insurance.
Note: movinginsurance.com or moveinsure.com are two good resources
3. WHAT'S THEIR ONLINE REPUTATION LIKE?
Some good places to check the moving company's reputation:
The Better Business Bureau (BBB)
4. WHAT'S INCLUDED IN THEIR RATES?
Rates can often vary, depending upon things such as the time of year you're moving, the day your moving, etc. so make sure you understand everything you're being charged for.
Often, movers will give you a "non-binding" estimate.
This means you could pay much more (or sometimes less) than the estimate given, depending upon the costs incurred by the mover (e.g. if the move took longer or was heavier than expected).
When getting an estimate, ask the mover if they would provide a "binding" estimate. This will ensure that the price you're quoted will be the price you pay when the move has been completed.
All charges should be laid out clearly in the quote, and include any add-ons and potential charges such as stairs, travel time, etc.
Note: Until the mover sees how much needs to be moved any quote will be general in nature. Get an in-home estimate for the most accurate quote.
5. WILL THEY PROTECT YOUR FURNITURE FROM DAMAGE?
Typically, movers should wrap your furniture in large sheets of plastic and/or bubble wrap that is designed to protect it from nicks and scratches, as well as hold drawers in and keep cabinet drawers shut.
If your furniture needs to be able to "breathe", movers can wrap it with moving blankets that both cushion and protect it from damage.
Delicate furniture items such as mirrors should be placed in boxes that are designed to reduce the chance of damage.
After items are protected, damages are further minimized with the use of tie downs to hold items in place during transport.
6. DO THEY CONSOLIDATE ITEMS OR HAVE A DELIVERY WINDOW?
Often, movers will combine items from several individuals who are headed to the same destination.
This is known as consolidation.
While this can be a good way to save money, it can delay delivery because the shipper will need to make multiple stops. This practice is why movers will often quote a delivery window rather than a particular delivery date.
If you know that this is the case with your mover, you can pack up and keep items with you that you'll need right away while you wait for the moving van(s) to finally arrive at your new home.
7. DO THEY HAVE ANY QUESTIONS FOR YOU?
Your mover should have questions. If they don't, yet they're ready to provide an estimate, lose their number and keep looking for the right moving company.
OTHER THINGS TO KNOW WHEN HIRING MOVERS
Will there be any charges on top of what I've already been quoted?
Do you have a cancellation policy?
What forms of payment do you accept?
How long will the move take?
How can I reach the driver and/or your company?
Will my things get transferred to another company during the move?
Do you have any packing restrictions?
Will your company or another one be delivering my items?