If you're buying a house in Reno it can be overwhelming when searching for the perfect home - especially if you're moving to a new community.
You don't know the "back roads" that will help you avoid traffic snarls as you head out to work, school or shopping.
You're unsure which neighborhoods are the least safe or the most quiet so you drive through them at different times of day, hoping to get a "feel" for what it might be like living there.
And you don't want to end up paying too much for your house or moving into a "depressed" neighborhood.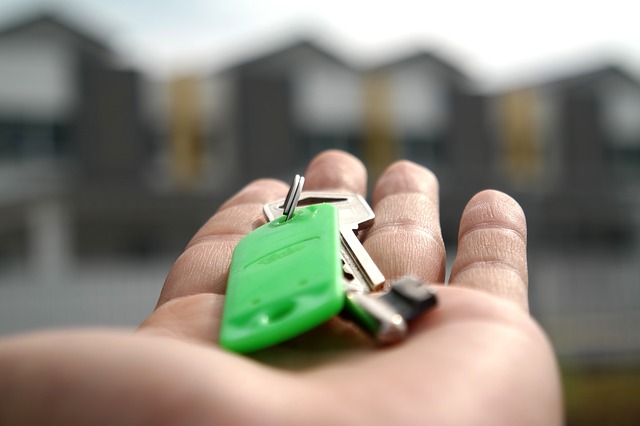 So you consider hiring a real estate agent, but you don't want to hire just anyone - you need someone who can help you find a home that you love at a price that suits your budget.
Before you grab the yellow pages - or your smartphone - and start dialing numbers, take the following 5 things into consideration as you're searching for a real estate agent in Reno who can help you find your dream home:
1. FIND A REAL ESTATE AGENT WHO KNOWS THE AREA
Why?
Because they know the areas that will match up with your needs and wants, saving you time and energy when searching for your next home.
As a result of their industry contacts and relationships, a buyer's agent can also give you direction in terms of finding the right mortgage broker for your particular situation.
Want to know about schools in the area?
A real estate agent in Reno can help you find a location with top rated schools that are close to your new neighborhood.
2. ASK FRIENDS AND FAMILY FOR REFERRALS
A real estate agent who comes referred will automatically be someone you should add to your short list of agents to interview.
Why?
Because they've delivered great results for your friends or family, so it's safe to assume they'll do their absolute best for you as well.
Their business has been built on trust and accountability; they know what it takes to stay afloat as a business both when the market is red hot and when it's barely got a pulse!
And that's why you want this kind of agent working for you!
If you've had someone recommend an agent, ask them the following questions to help nail down why they're recommending this person:
What did you like the most about him or her?
What did you like the least?
How long have they been in business?
Did they respond to your queries promptly?
Were they easy to reach?
Did the buying (or selling) process go smoothly? If not, why and what did they do to resolve the issues?
Did the agent provide a referral to help you get financing?
If you're new to the area and don't have a resource for this information, the local association of Realtors is a good place to find a Reno real estate agent who works in the neighborhood you're interested in.
Another option would be the local Chamber of Commerce as many agents are involved in their local communities.
3. INTERVIEW THEM
It's ordinarily recommended that individuals should always interview at least three prospective agents - whether buying or selling.
Why?
While all agents receive the same education to obtain their real estate licenses, each of them will bring a different way of doing things, and have a different set of experiences and mindsets that they bring to the table.
Personalities do play a part as well, so to have the most pleasant experience, you want to find someone you can see yourself working with.
Use the following list when interviewing prospective agents, adding more as they come to mind.
How long have you been in the business?
What's the median price in the markets I want to search?
How many transactions a year do you average?
Do you specialize in working with buyers?
What markets do you focus on?
Has anyone ever filed a complaint against you with the Arizona Department of Real Estate? (you can check their reputation online if you prefer)
Do you have any referrals and/or former clients I can call?
You can also ask them specific information about the area you're interested in including:
Schools
Crime rates
Churches, synagogues, mosques, etc.
Shopping centers and malls
Movie theaters and other entertainment venues
Great restaurants, etc.
Bottom line, anything you want or need to know about an area, the real estate agent will know about it - or have resources who can provide the answers you need.
4. KNOW WHAT YOU'RE LOOKING FOR
The best way to find houses for sale in Reno is to know what type of home you need and to have a reasonable idea of where you'd like to live.
This will help you narrow down both the homes in your price range and the agents who are most familiar with the area.
As part of the interview process, you'll be advising prospective agents on the kind of home you're looking for and the price range you can afford.
The more clear you can be on what you want to buy the better equipped the agent will be to deliver what you're looking for.
Don't let the home buying process overwhelm you. If you're on the lookout for a buyer's agent in Reno, contact us...we can help.