People have many reasons for moving to Reno, but chances are they're not moving here to simply sit around and do nothing.
There's a lot to see and do in the Biggest Little City and with the wide range of recreational activities available, you're certain to find something you like.
Whether you prefer to be an observer or an active participant, Reno abounds with recreational activities in every form and fashion.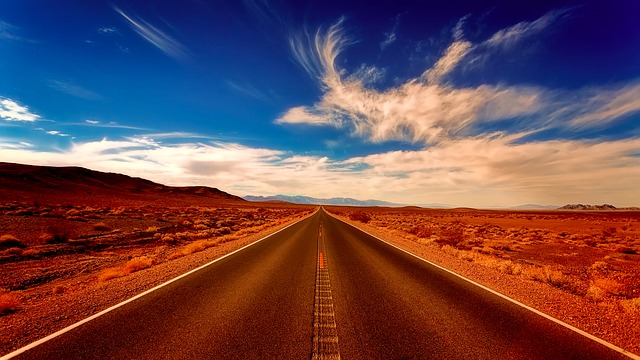 There's no doubt about it, Reno can get hot, so when the temperature starts to soar, the swimsuits go on and families look for ways to cool down.
Even though we're in a desert, there are still lots of places for water-bugs of all ages and sizes to play:
| | |
| --- | --- |
| Reno | Sparks |
| Wingfield Park | Whitewater Park at Rock Park |
| North Valleys Water Splash Park | Sparks Marina Park |
| Yori Park | Victorian Square Interactive Fountain |
| Beaches at Lake Tahoe | Melio Gaspari Water Play Park at Lazy 5 Regional Park |
Nevada's state fish, the Lahontan cutthroat trout, is found in the Truckee, Humboldt, Carson, Walker and Quinn rivers. A huge fish, measuring more than 3 feet in length and with a record weight of 60 pounds, it's no surprise that fishing is one of the most popular leisure activities in Reno.
The trails near Reno are among the best you'll ever hike. Varying in distance, elevation and terrain, there's always something new to see every time you go.
Following are five of the most loved hiking trails in and near Reno.:
| | | |
| --- | --- | --- |
| Trail | Distance | Elevation |
| Hunter Creek Trail | 5.2 miles | Up to 1784 from high desert overlooking downtown Reno |
| Lower Galena Creek Trail | 4 miles | Increase of 700 feet over the length of the trail |
| Hidden Valley County Park Trail | 2 miles | Quick increase of 1,000 feet over the length of the trail |
| Huffaker Park Lookout Trail | ¾ mile OR 1.6 mile loop | Increase of 200 feet in elevation makes this a popular trail for dog walkers and joggers as well as hikers |
| Tahoe Meadows (Mount Rose) | 1.3 mile loop | Small gain in elevation, but starts at 8,870 feet (Reno is at 4,505 feet) - bring snowshoes or skis in the winter! |
If mountain biking is your speed, you'll find some lung burning and quad stretching trails close to home but you'll also find some fun trails that are a perfect addition to your list of family activities in Reno.
The following trails vary from beginner to advanced, but all of them offer spectacular views in every direction.
Trail

Distance

Elevation

The Zipper Loop

6.7 miles

1,364 ascent, - 670

descent

Keystone Canyon Loop

15 miles loop

4,926 feet

Steamboat Ditch to Hole in The Wall

14 miles out and back

4,895 feet

Reno Truckee River Ride

15 miles out and back, but can be shortened by jumping onto the trail at various points

4,639 feet

Peavine Mountain Bike Trail

20 miles as part of a network of trails

5,388 feet climbing up to 6,800 feet
Other outdoor activities and day trips in Reno require a bit of travel but are well worth the effort. Sand Mountain Recreation area and their singing sand dunes is a must-see place to visit.
It's an 85 mile drive East of Reno off Highway 50 towards Fallon, so plan accordingly.
Managed by the BLM, the dunes are a favorite with dune buggies, ATVs and motorbikes, but there are also places for hikers and bikers.
The dunes are also home to the endangered blue butterfly which depends on the Kearney buckwheat found in the area. If you decide to go...and you really should...look out for certain trails that are closed off to protect this beautiful butterfly's natural habitat.
While you can make a real day trip...weekend trip, actually...of exploring caves, you don't have to travel too far to enjoy some time out of the heat.
Hidden Cave in Fallon - named so because of its hard to find opening - is both historically rich and naturally beautiful.
In addition to a free tour of the cave, visitors can explore the museum's artifacts and learn about the history of the cave, which is said to be in a continual state of change since the ice age.
Other caves include Lovelock Cave (little over 100 miles from Reno) and Spirit Cave where a 10,000+ year old mummy was discovered (75 miles east of Reno).
If you've never heard of them before, petroglyphs are elaborate drawings that were gouged by Native Americans into huge boulders tens of thousands of years ago.
Pictographs are different from petroglyphs in that they're painted on top of the rock using different pigments from natural sources such as charcoal, gypsum or ocher (iron ore).
If you're planning on moving to Reno, once you've settled in, make some time to go see these links to the past. You'll be amazed at their intricate detail and beautiful colors.
A few places this amazing rock art can be seen include:
Winnemucca Lake
Hidden Cave
Lagomarsino Canyon
Lake Tahoe is less than an hour away, which means you and the family could enjoy a full day of it, spending time on its crystal blue waters.
You don't have to have the right equipment...just show up and you can rent any number of watercraft:
Kayaks
Canoes
Paddleboards
Sailboats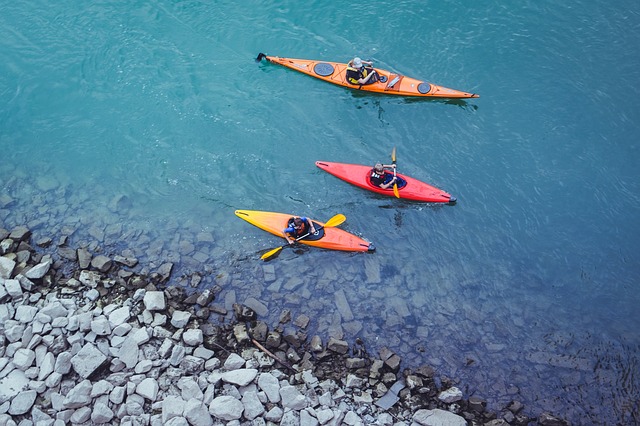 If you're more of the fast paced water fun person, you've got plenty of options to get your thrills in for the day!
The Truckee River runs between Carson Pass and Lake Tahoe. As a Class 3+ river it's popular with kayakers and rafters. Other places you'll find fast water include:
Carson River
American River
Yuba River
Even one of the parks in Reno has white water. Whitewater Park in downtown Reno has over half of mile of pools, a racing course for kayaks and a variety of obstacles you can use to practice your white-water rafting skills!
An iconic part of the "Wild West", there are nearly 20,000 wild mustangs and burros (donkeys) in Nevada. They're descended from tame animals brought here by settlers and miners in the 1800s.
There are several ways you can find mustangs to watch; get lucky and spot a herd on your own, book a tour with people who know where these beasts roam or hike through one of the 87 herd management areas across the state.
Another option? Drop by the Palomino Valley National Adoption Center north of Reno and adopt one of your own!
For an otherworldly experience, visit Lunar Crater Volcanic Field, 75 miles east of Tonopah. It's a long drive from Reno, but it's worth the trip.
The Lunar Crater Volcanic Field is an area of volcanism that covers 100 square miles at the southern end of the Pancake Range. You'll see cinder cones, lava outcrops, elongated fissures, and the main event...the 430 foot deep Lunar Crater!
If a move to Reno is on your horizon, we can help you find the perfect home in a location that you'll love.
Contact us to get started...today!